Garbage and Refuse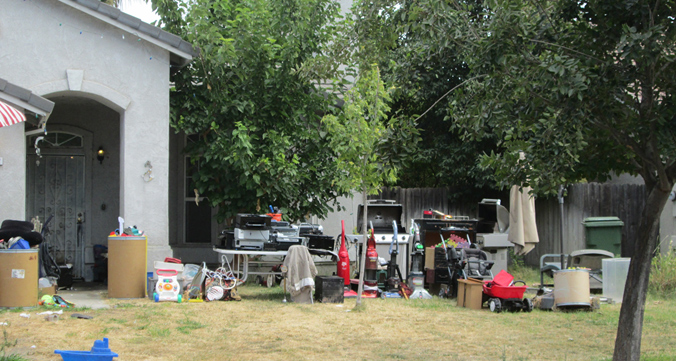 The health risks associated with garbage/refuse are significant. Waste may pose not only dangerous physical (protruding nails or sharp edges) and chemical (harmful fluids or dust) hazards, but can also attract rodents, insects, and other vermin. Additionally, countless neighborhoods have been evacuated and property damage has been significant because of refuse/garbage that caught fire, either by spontaneous combustion or, more commonly, by arson.
Code Enforcement staff enforces codes applicable in the community, including the provision against the open storage of junk/garbage. This code states that front and side yards shall be kept and maintained free and clear of all construction and automotive materials or parts, trash, refuse, debris, inoperative motor vehicles, camper shells, discarded or broken materials, appliances, furniture, junk, equipment or similar materials.
To report refuse on personal property, call Code Enforcement at 209-664-7348, or complete the online citizen report form.
Online Citizen Report Form
Garbage Bins on the Street
According to TMC 6-3-206:
It shall be unlawful to allow to stand or remain in any street or any place open to the public view, except an alley, any type of container for waste or industrial refuse for a period exceeding Twenty-four (24) consecutive hours. The provisions of this section shall apply only to the persons described in Section 6-3-201 of this article.
Garbage Containers
Turlock Municipal Code 6-3-206