Flooding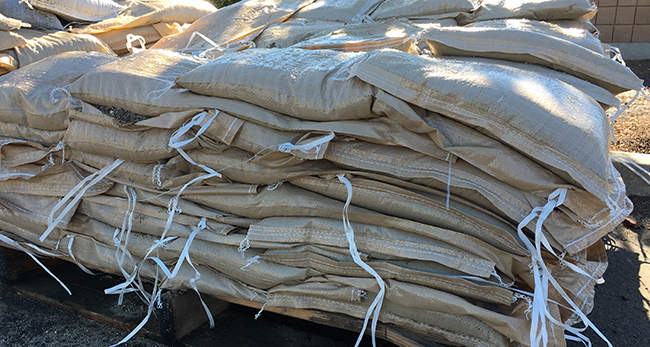 Sandbags
As a service to our citizens, the Municipal Services department operates a sandbag pickup operation. Turlock residents can pick up sandbags for use during storm events to prevent damage and flooding on their property, however we do not deliver sandbags.
If flooding occurs on city streets, you may clean debris from the grating ,but please
do not remove storm grates or manhole covers
, as doing so will create safety and security problems.
During the raining season, sandbags will be available at a self-serve basis 24/7 at 901 South Walnut Ave. During a storm, the City will man the sand bag station from 8AM-4PM Mon.-Fri.
To report a water, sewer or streets related emergency, please dial 668-1200. This is the Turlock Police Department Dispatch line and it is for emergency calls only.