Unpermitted Yard Sales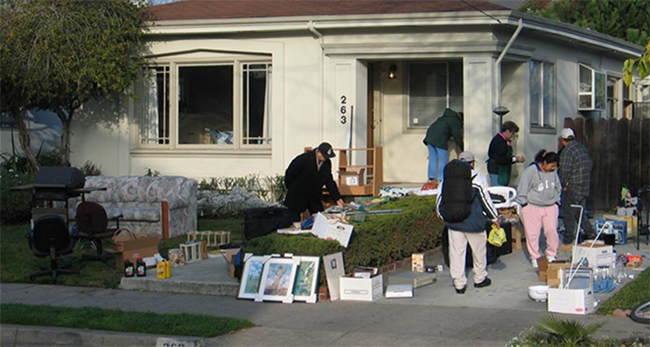 The City of Turlock Municipal Code allows for two garage sales per calendar year (a permitted sale is any three (3) days in a 7-day period) per household and prohibits the sale of new items. A garage sale permit must be obtained at least five days prior to the date of the sale, and must be on display at the site.
Permit
The required permit may be obtained for $15.00 from the Recreation Department, 144 S Broadway, Turlock or online.
Garage Sale Permit
Signs
Yard sale signs are NOT permitted to be posted on, light poles, traffic signs, or any city property. Only ONE sign is permitted for each yard sale, to be displayed on the property that the sale is taking place on.
Sign ordinance
Report violations
To report yard sale violations, call Neighborhood Services at 209-664-7348, or complete the online citizen report form.
Citizen Report Form