Emergency Operations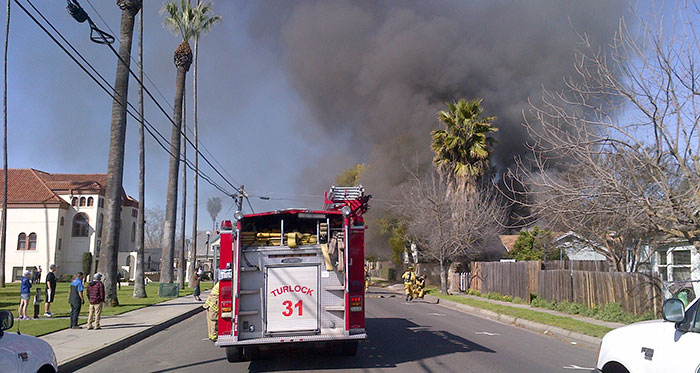 The Operations Division is responsible for all of the emergency and day to day operations of the department. Our units respond to fire calls, emergency medical calls, motor vehicle accidents, hazardous materials calls, rescue calls and public assist calls.
The department protects the city on a daily basis with 3 engine companies, 1 squad company and 1 Battalion Chief at 4 strategically placed fire stations within the city limits.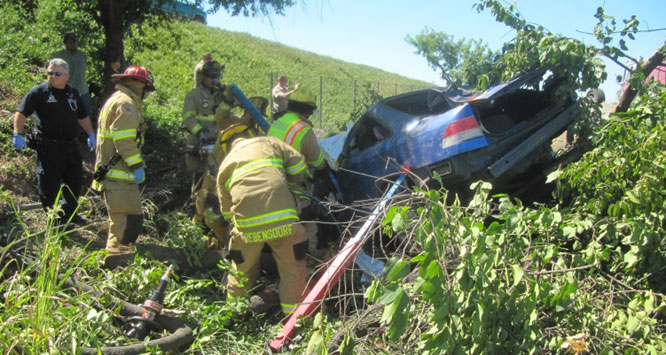 Emergency Response
Our fire department responded to a total of 6745 emergency calls for service in 2016. Our units are dispatched through the 911 emergency dispatch center located inside the Public Safety Facility.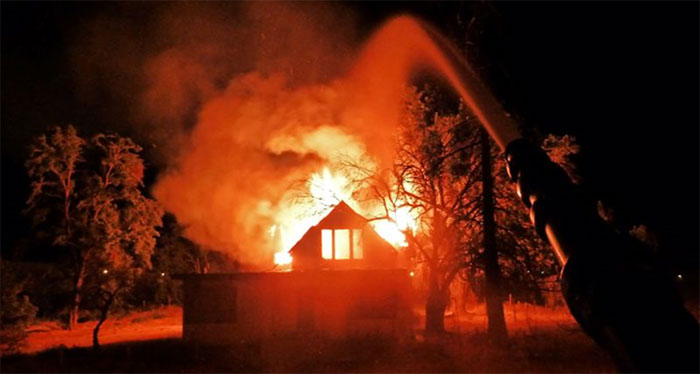 Apparatus Response Matrix
Potential Structure Fire- 3 engines/squad, 1 battalion chief
Working Structure Fire- 3 engines, 1 squad, 1 battalion chief, (1 engine, 1 battalion chief from either Modesto, Ceres, or Stanislaus Consolidated- through our resource sharing agreement)
Emergency Medical Call- 1 engine/squad
Vehicle Accident- 1 to 2 engines/squad (depending on location)