Mayor's Bio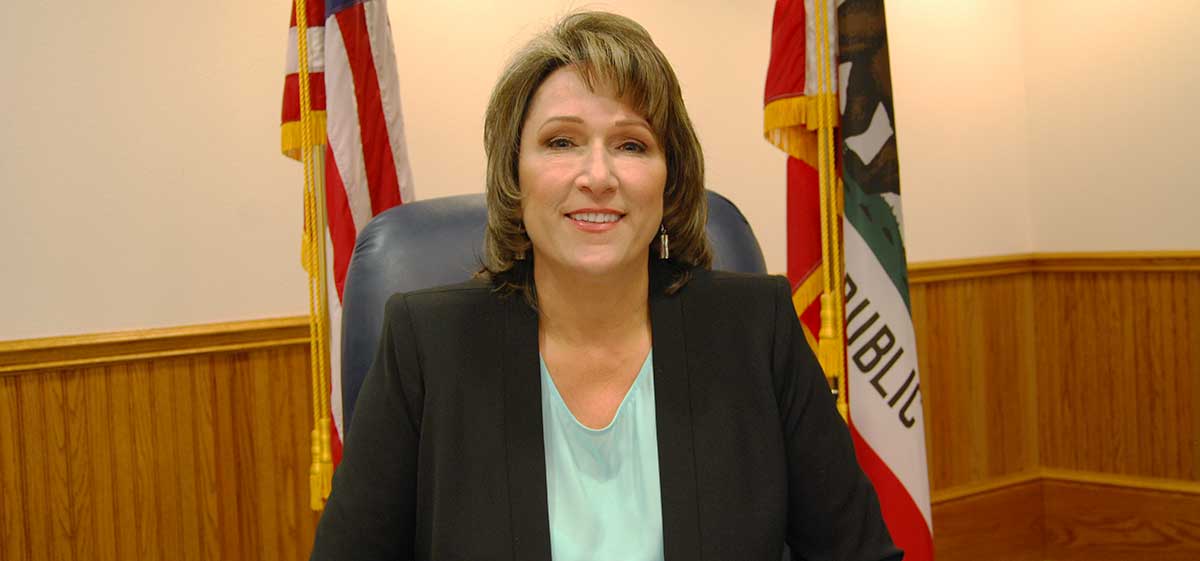 Amy Bublak was elected on November 6, 2018 to a four-year term as the 23rd Mayor of Turlock. City residents made history by electing Turlock's first retired police officer and female as their Mayor.
Mayor Bublak was elected on a very straightforward platform which included the goals of:
Stopping massive water rate hikes and finding a more viable long-term alternative.
Balancing Turlock's budget.
Development & recruitment of more high-quality local jobs.
Finding ways to fix our local roads.
Establishing a customer service center for residents that reports results to the public.
Amy was first elected to the Turlock City Council in the fall of 2008 and has always based decisions on receiving input from City employees, Turlock residents, colleagues and personal experiences from decades in law enforcement. As Mayor, Amy will continue to take pride in conducting all City business in a transparent manner and solely in the best interests for the people of Turlock.
Mayor Bublak believes in balanced fiscal policy where budget priorities are discussed transparently and financial resources are allocated in the best interest of all Turlock residents.
A retired law enforcement officer with over two decades of service, Mayor Bublak will always strive to keep Turlock residents safe by prioritizing funding for Public Safety as it is local governments first duty to its citizens.
Another top priority will be expansion of Amy's Turlock Business Partnership Incentive program originally created in 2011. Working with future business owners, the plan awards grants of up to $1000 to help entrepreneurs pay start- up costs associated with opening a new business in Turlock. The plan has allowed 45 new businesses to open in Turlock creating over 100 new permanent full time jobs. As Chair of the Council Economic Development Committee, Amy will continue to work with City employees, the Chamber of Commerce, City residents and members of the Business community to create a business friendly environment that enhances the quality of life for Turlock City residents.
Amy, is married to former CSU Stanislaus Athletic Director Dr. Milton Richards. Amy is a 1988 graduate of the CSU Stanislaus Sociology and Criminal Justice programs, and has lived in Turlock for over thirty years. While at CSU Stanislaus Amy was twice elected student body President and earned NCAA All American honors as a member of the Track and Field team. In the fall of 2001 Amy was inducted into the CSU Stanislaus Athletics Hall of Fame and in 2005 earned a Masters of Public Administration degree (M.P.A) in Urban Government from San Francisco State University.
Amy's past community service includes: serving three terms as a Member of the Turlock City Council, appointment as Vice Mayor Turlock (3 terms) and Chair, Member, Turlock Local Agency Commission (LAFCO). Amy was also President of the Stanislaus County Red Cross and, in 2016 became a member of the California Women for Agriculture Association (CWA), where in 2018 she was appointed CWA Federal, State Legislation Director.