Fire Station 34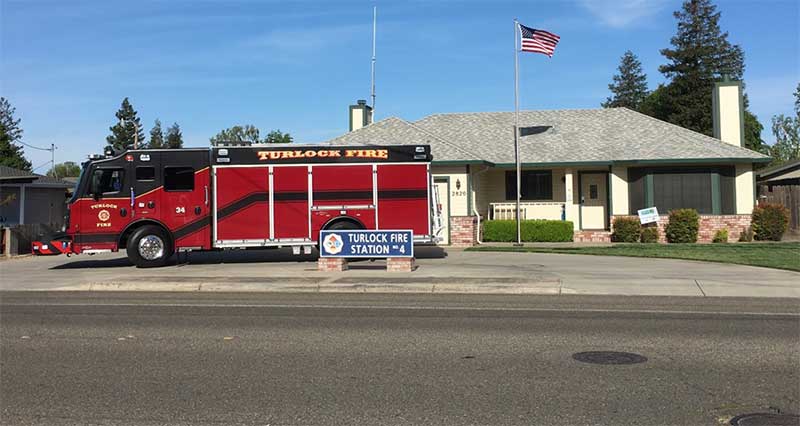 Turlock Fire Station 34 is located in the Northwest quadrant of the city. The residence was purchased and renovated by the city in May of 1993 under the direction of Fire Chief Robert Carlson.
Station 34 is home to Engine 34, a 2016 Rosenbauer Commander Type 1 engine. This apparatus is one of two which carries heavy extrication equipment. Station 34 is staffed by 3 personnel (1 Captain, 1 Engineer, and 1 Firefighter) per shift.
Station 34 covers a variety of target hazards in its district including: Monte Vista Crossings, Highway 99, CSU Stanislaus, and the Stanislaus County Fair Grounds.