Fire Station 33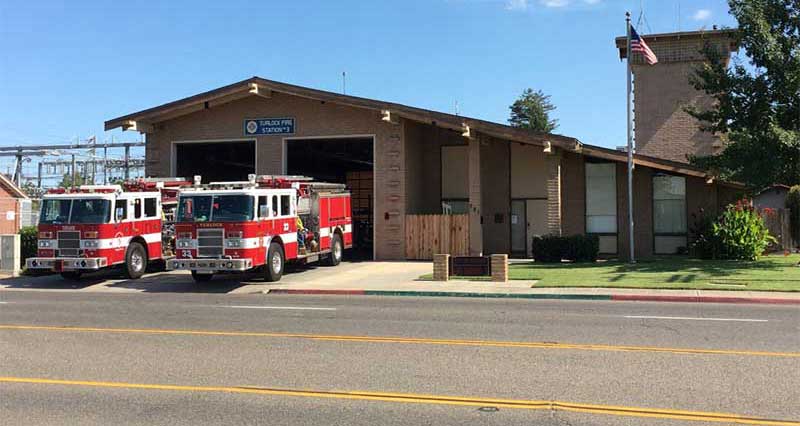 Turlock Fire Station 33 is located in the Northeast quadrant of the city along Monte Vista Ave. Station 33 was designed by Gilbert W. Goulart, A.I.A. and built in 1974-75. Under the direction of Fire Chief Carrol E. Chittock, Station 3 was opened on April 16, 1975.
Station 33 is home to Engine 33, a 2006 Pierce Dash Type 1 engine. Also housed at station 33 is engine 233, a 1999 Pierce Saber Type 1 engine (reserve engine). In addition Hazmat 33, a 1988 Pierce Dash Type 1 engine (Hazmat 33 carries decontamination equipment for emergency crews who are conducting Hazardous Materials entry and mitigation), is also housed at Station 33. Station 33 is staffed by 3 personnel (1 Captain, 1 Engineer, and 1 Firefighter) per shift.
The crews of Station 33 are also tasked with maintaining the departmentís hose. The station is equipped with a hose tower and houses the departmentís hose cache.
Station 33 is mainly a residential district but does cover a portion of CSU Stanislaus and Emanuel Medical Center.