Fire Station 31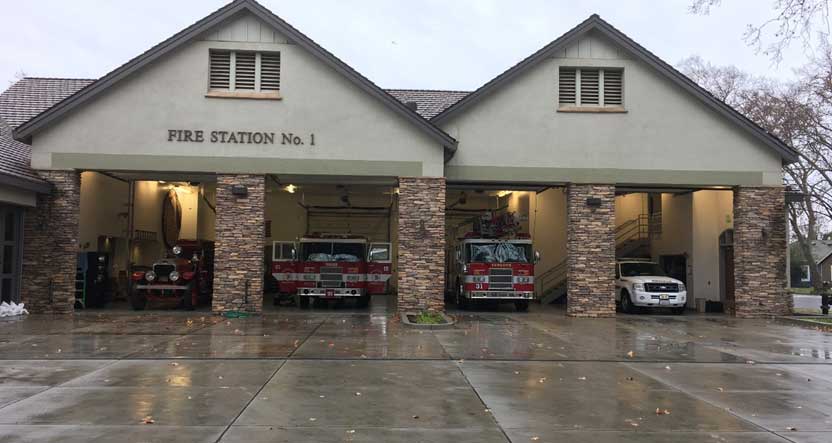 Turlock Fire Station 31 is located in the Southeast quadrant of the city. Station 31 was designed by RRM Design Group and built in 2007-2008. The station was opened in March of 2008 under the direction of Fire Chief Mark Langley.
Station 31 is home to Engine 31, a 2006 Pierce Dash Type 1 engine; Truck 31, a 2001 Pierce Dash 105' ladder truck, Battalion 4 and Battalion 402(reserve Battalion Chief Vehicle). Station 31 is staffed by 4 personnel (1 Battalion Chief, 1 Captain, 1 Engineer, and 1 Firefighter) per shift.
The crews of station 31 are also tasked with the maintenance of our Fire Department Museum as well as distributing supplies to the various stations. Our department's in-house SCBA (self-contained breathing apparatus) maintenance is also performed at station 31. This station is equipped with a high pressure SCBA compressor for filling our breathing air tanks.
Station 31's district is primarily residential; however this station also protects the downtown area of Turlock as well as some industrial areas.