General Plan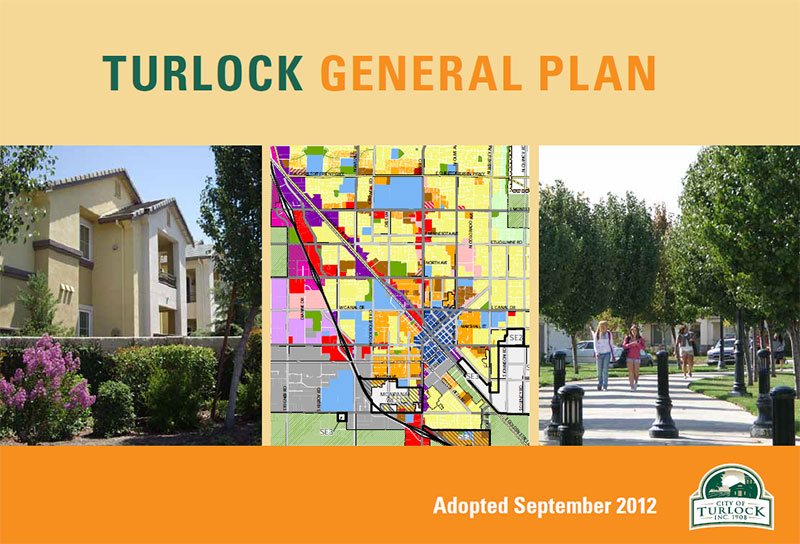 A general plan is a set of policies and programs that form a blueprint for physical development throughout the community. It is a long-term document consisting of written text and diagrams that expresses how a community should develop, and is a key tool for influencing the quality of life. The plan is a basis for land use decision-making used by policymakers such as the Planning Commission and the City Council. All cities and counties in California are required by law to have general plans.
State law mandates that each city and county in California adopt "a comprehensive, long-term general plan." The purpose is to plan for important community issues such as new growth, housing needs, and environmental protection. Furthermore, the general plan is used to project future demand for services such as sewer, water, roadways, parks, and emergency services.
There are both State-mandated and optional elements that go into a general plan. The elements of the general plan make up the framework for decision-making regarding growth and development in the City. State law requires that a general plan contain at least the seven mandated elements: Land Use, Transportation, Housing, Conservation, Open Space, Noise and Safety. The City of Turlock's General Plan includes additional elements for Public Facilities, City Design, Implementation, and Finance.
An environmental impact report is a detailed analysis of the environmental effects of a plan or development project. The EIR identifies alternatives to the proposed project and presents ways to reduce or avoid environmental damage. Under the California Environmental Quality Act (CEQA), a general plan is considered a project, thus requiring that an EIR be completed in conjunction with the plan. Community members can provide input at two different phases in the EIR process: in response to the Notice of Preparation (NOP), declaring that an EIR is going to be prepared, and to the Draft EIR itself.
Turlock General Plan
In September 2012, the Turlock City Council adopted the updated General Plan, choosing the Environmentally Superior Alternative analyzed in the Environmental Impact Report (EIR). This alternative would allow future residential and commercial/industrial growth in a portion of the southeast Study Area, however, its policies also strongly encourage infill development prior to annexation of land to the City. At buildout, the General Plan would support a population of approximately 105,000 people, an increase of 35,000 from today.
City of Turlock General Plan (42MB)
General Plan Environmental Impact Report
Draft Environmental Impact Report
Individual Chapters
Appendices
City of Turlock Housing Element
During the update process, the City Council adopted and established the following vision statement for the General Plan:
"Turlock will grow sensibly and compactly, maintaining its small-town feel, while enhancing quality of life, meeting housing needs, and providing high quality jobs and recreation opportunities for its diverse population."
Supporting this vision statement are eight General Plan Themes, which are reflected in this plan's elements and policies:
Establish limits to urban growth that will maintain Turlock as a freestanding city surrounded by productive agricultural land.
Maintain an economically and socially diverse population by promoting a greater variety of housing types citywide and a localized mix of housing types in some areas.
Attract new businesses to Turlock to create well-paying jobs and maintain a good jobs/housing balance.
Improve the local and regional circulation system to serve businesses and new residential development.
Implement sustainable development and green building principles in City projects and new development projects. Foster development that encourages alternatives to auto use, especially for non-commute trips.
Revitalize and enhance older areas of Turlock. Create an economic and social balance among different city sectors. Enhance the County islands within the City limits, and annex them into the City if feasible.
Manage growth using the Master Planning process to implement General Plan policies and enhance Turlock's quality of life.
Provide a wide variety of recreation and cultural activities for all ages.
Scope and Purpose
The General Plan governs all City actions relating to Turlock's growth and development. It is both a long-range vision and a guide to ongoing decision-making and near-term actions. It expresses the general ideas and desires of the community; the eight themes described above together convey a sense of what is most important to the City's residents and how the community will focus its efforts in dealing with change during the coming decades. The defined policies, maps, standards, and guidelines outline what actions must be implemented in order to accommodate population and employment growth over a 20-year time period. Guiding policies in each chapter are statements of vision and overall intent.
However, the Plan will be in use long before the City's vision is achieved. The Plan is a document for landowners and developers to consult prior to formulating development proposals. It is also used by City officials when reviewing proposals for private development and public projects. As a guide to the City's physical development, the Plan offers criteria for evaluating the consistency and desirability of development proposals, and it also sets forth actions to be undertaken by the City. These range from public works projects to revisions of the Zoning Ordinance. Because of the requirements that a variety of other City actions be consistent with the General Plan, regular ongoing use of the Plan is essential. Additionally, the General Plan can help guide shorter term strategic and financial planning for the City. As each City Council engages in visioning for the future, the shorter-term strategic plans should be consistent with and reflect the overall long-range goals of the General Plan.
Implementation Reports
The California Government Code [Section 65400 (b)] requires that an annual report on the status of the General Plan be submitted to the Council for its review and approval. The report must include the City's progress in implementing General Plan goals, including the progress in meeting the City's share of regional housing needs determined pursuant to Section 65584 of the Government Code.
2019 General Plan Implementation Report
Existing Conditions Report
Table of Contents
1.
Introduction & Key Findings
2.
Demographic, Economic, and Fiscal Conditions
3.
Land Use
4.
Growth & Development Potential
5.
Transportation & Circulation
6.
Public Facilities & Services
7.
Environmental Resources & Hazards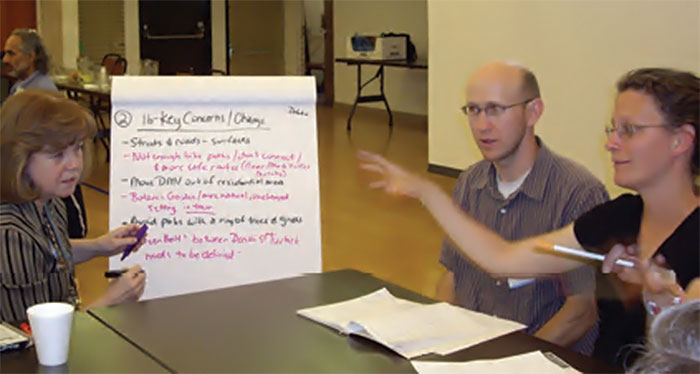 Community Workshops & Background Information
Community Workshop #1 Summary (March 26, 2009)
Community Workshop #2: Alternatives Summary (January 28, 2010)
Community Workshop #3: Public Review Draft Open House Presentation (October 20, 2011)