Too Many Neighborhood Cats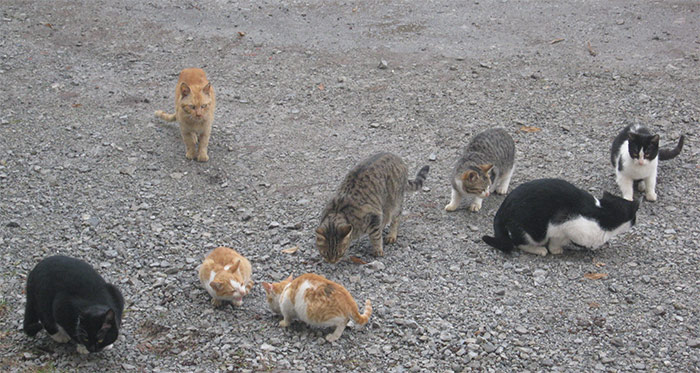 The state of California does not require that cats have a rabies vaccination or be on a leash, therefore it is up to each governing agency to determine how they choose to handle the stray cat population. With the large number of abandoned cats and the subsequent litters they produce, any agency would be hard pressed to handle the number of calls of stray cats in one neighborhood, let alone an entire city.
The City of Turlock does not regulate cats
, and we do
not
require them to have a rabies vaccination or City of Turlock license.
Cat Traps
If you are having a issue with too many cats invading your yard, your best alternative is to rent/purchase a cat trap and trap the cats. You are required by law to take the cats to the Animal Shelter. There is NO fee to turn in a stray animal. The Animal Shelter does require that any Feral/Wild cat come in a commercial cat trap.
You can rent a cat trap from the shelter for a $50.00 deposit and $2.00 per day. There is no charge to drop off the stray cat. You may also rent a cat trap at most feed stores or equipment rental stores.
Holding Cats at the Animal Shelter
The Animal Shelter is required by California State law to hold the cat for a specific amount of time, to give the owners a chance to reclaim their pet. When the owners reclaim their cat, they are assessed fees and penalties, and instructed how to avoid their cat coming in again.