Foreclosure Resources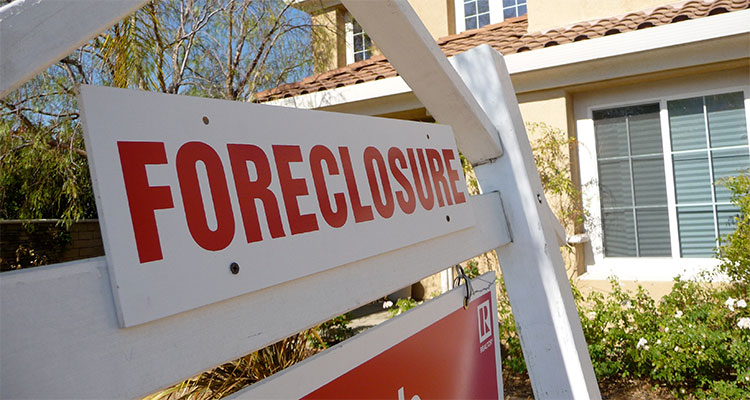 California's Consumer Home Mortgage Information website
www.yourhome.ca.gov
Here you will find links to helpful information if you are considering buying a home, or if you already have a mortgage and may be experiencing difficulty in keeping your payments current.
ClearPoint Credit Counseling Solutions
(877) 877-1995 (formerly ByDesign Financial Solutions and CCCS of Mid-Counties)
www.ClearPointCCS.org
They are a HUD-approved housing counseling agency that offers foreclosure prevention and intervention. They also offer personal finance education, confidential individual budget and credit counseling, debt repayment plans, home pre-purchase and reverse mortgage counseling.
Department of Real Estate
search.dre.ca.gov/integrationaspcode
With just one click you can check the license status of any mortgage broker or lender licensed by the State of California (even if you have no idea which department licensed them).
Helpful tip:
if you are looking up an individual, type their last name followed by a comma and then their first name like this: smith, john.
FDIC Foreclosure Prevention Website
www.fdic.gov/consumers/loans/prevention
Brochure available in English/Spanish: Beware of Foreclosure Rescue and Loan Modification Scams
www.fdic.gov/consumers/loans/prevention/rescue/index.html
Federal Trade Commission
www.ftc.gov
www.ftc.gov/realestate
They provide downloadable Flyers and consumer information on a variety of housing topics including:
Freddie Mac
www.freddiemac.com
They provide Buying and Owning a Home information.
Avoiding Foreclosure link
Homeownership Preservation Foundation
888-995-HOPE Hotline
www.995hope.org
If you feel like you may be in danger of facing foreclosure, it's time to call the Homeownership Preservation Foundation at 888-995-HOPE (24 hours a day/ 7 days a week, English/Spanish). They have a single mission: to help homeowners avoid foreclosure. They are an independent nonprofit that provides HUD-approved counselors dedicated to helping homeowners. They provide free, independent, customized advice and guidance to homeowners. Call whether or not you're behind on your mortgage today. Calling sooner means more options are available to you; call them anytime in the process.
Housing and Urban Development
Tips to Avoid Foreclosure (brochure)- Available online from Housing and Urban Development (HUD)
www.hud.gov/foreclosure/index.cfm
Housing Counseling Agency (HUD Approved)
(800) 569-4287
Housing Counceling Agency
Predatory Lending: California
Predatory Lending
.
MyMoney.gov
www.mymoney.gov
U.S. government's website dedicated to teaching all Americans the basics about financial education. Throughout the site, you will find important information from 20 federal agencies government wide.
Federal Reserve Board
Consumer Handbook on Adjustable-Rate Mortgages
Updates or Errors
Please contact Housing Program Services at the contact information in the right bar if you find any incorrect links. We will promptly fix this page.