Youth Baseball
T-BALL/PEE_WEE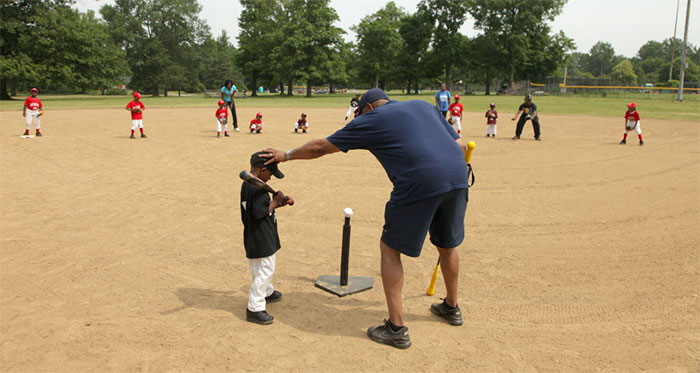 Come out and play the game of baseball in a non-competitive atmosphere. Boys and girls 4 - 6 years can join a team and play 6 games of T-Ball against other children. This program is an introduction to baseball and is taught and played in a non-competitive format. No score is kept, all players are winners! All of our coaches are volunteers, if you want to coach give us a call. Players receive a t-shirt and replica major league hat. TEAM PICTURES NOT INCLUDED WITH REGISTRATION FEES.

Registration for the 2018 season will begin in February 2018

Future Internet Registration

Internet Registration Available
Activity
Fees
Day
Ages
Start Date
T-Ball Spring/Tuesday
$63.00
Tuesday
4-6
June 26
T-Ball Spring/Saturday
$63.00
Tuesday Saturday
4-6
June 26
Pee-Wee Baseball Spring/Thursday
$63.00
Thursday
6-8
June 28
Pee-Wee Baseball Spring/Saturday
$63.00
Thursday Saturday
6-8
June 28
Tiny Tot Baseball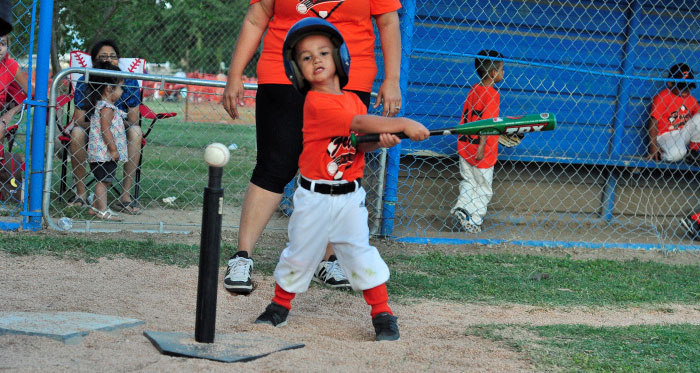 Boys and girls 3 - 5 years will learn the basics of baseball while playing alongside their parents. Join us for four Saturdays as we teach the basic skills of running the bases, throwing, catching and hitting off a batting tee. Each child must have an adult to participate with during the activity. Child and parent receive matching t-shirts!
Sorry, no tiny tot baseball activities at this time.
We usually have this activity starting in April and July.