Parks Arts & Recreation Commission
The Parks, Arts and Recreation Commission is comprised of seven (7) members, appointed by the Mayor with approval from the City Council.
The Parks, Arts and Recreation Commission shall encourage, stimulate, promote and foster programs for the enrichment of the City and hereby contribute to the quality of life in Turlock and develop an awareness in the business community, in local government and in the general public of the value and benefits of the constructive use of leisure time in Turlock.
The Parks, Arts and Recreation Commission shall initiate, sponsor or conduct, alone or in cooperation with other public or private agencies and/or individuals, programs to further the development and public awareness of, and interest in, recreation, neighborhoods, community policing, youth master planning and senior master planning.
Applications for Commission positions may be requested from our administrative offices.
Parks, Arts & Recreation Commission Meetings
Current Commissioners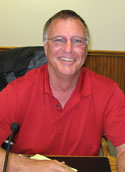 Brent Bohlender (Chair)
Mr. Bohlender is a lifelong Turlock resident. Served on the Park, Recreation and Community Programs Commission from 1988 to 2010, having stepped aside due to term limits and was re-appointed in 2012 following a one year absence. Mr. Bohlender is currently a member of Stanislaus County Park and Recreation Commission. A retired teacher, he has been active in the swimming and water polo commumity for over 40 years. He is currently coaching and/or directing Modesto/Stanislaus Water Polo, Johansen High School, and Turlock Aquatic Club. Mr. Bohlender has been married for 24 years with two children educated in Turlock public schools, Megan and Brian.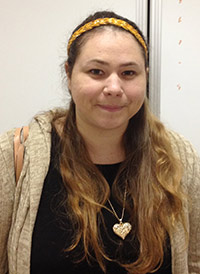 Michelle Morse
I grew up in Peru, NY until the age of 18 and then moved to Turlock, CA and have been living here for 8 years. I have received my BA Degree in Child Development and Master's degree in Social Work from CSU Stanislaus. I have transitioned from working for Turlock Unified School District as a Paraprofessional working with children who have Autism and am now currently working as a Family Social Worker at Community Services Agency, advocating for parents and children throughout Stanislaus County. I enjoy spending my time doing community service acts such as feeding the homeless at CityReach outreach through Harvest Christian Center and participating in other church events that reach out to the community. I am honored to be chosen as a P.A.R.C Commissioner Turlock and hope to contribute greatly to Turlock Parks and recreation.
Lakneshia Diaz
My community on the west side has the most low income housing in the city. The most homeless, and in my opinion the most young kids who are more at risk to become victims of social inequality. This is why I have dedicated so much of my time to helping the youth within my community, the same community I grew up in, to insure that if anything they are given a fighting chance to be successful in life. Many of the kids in my community come from little, to no, to low-income dysfunctional or single parent families and have no vision past the neighborhood. My goal is to inspire confidence in them so that they can reach their full potential and be a success in whatever they choose to do. Too many kids have become stuck in the confines of their community and have accepted that they are second class citizens. We all must do our part to help shape the youth of today to be our leaders of tomorrow. It should not matter what side of the tracks you come from.
Larry Yeakel
Tegner Grammar School, Turlock H.S. class of '55, Cal Poly SLO, Architect AIA, Airplanes, and Photography is a very brief background description. Continuing my interest in the community of Turlock and the art environment, I would hope to contribute and give back to the community in some way by being involved with the Commission. I appreciate the opportunity and will try to be a representative of good and thoughtful taste, intelligent decisions, common sense and a contributing committee member. Art comes in all forms. We need to recognize the balance it gives to each of us and the community.


Michael Foster
Mr. Foster has lived in California for 27 years and moved to Turlock in 2013. He is a C.S.U. Stanislaus Alumni with a B.S. in business administration with a concentration in marketing and a B.A. in economics. Mr. Foster has been active in the Turlock Community for ten years as a volunteer martial arts instructor at Moore's Karate and as a medical advocate. He has been married for three years. Serving on the Parks, Arts, and Recreation Commission starting in 2016 is his first time serving in local government; He served on a California State Senate Race as the Grass Roots Manager in 2012. Mr. Foster believes that to have real change one must take action and looks forward to giving back to the community he calls home.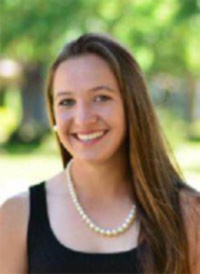 Nicole Larson
Nicole Larson is a home-grown graduate from Turlock High who is now a junior at Stanislaus State majoring in Criminal Justice Legal studies. She is also a player on the women's soccer team and in the Honors program. Nicole is the elected student body president of Stan State, and one of her main goals is to strengthen the relationship between our city's leadership and the college community.
Hannah Noonan