Fire Station 4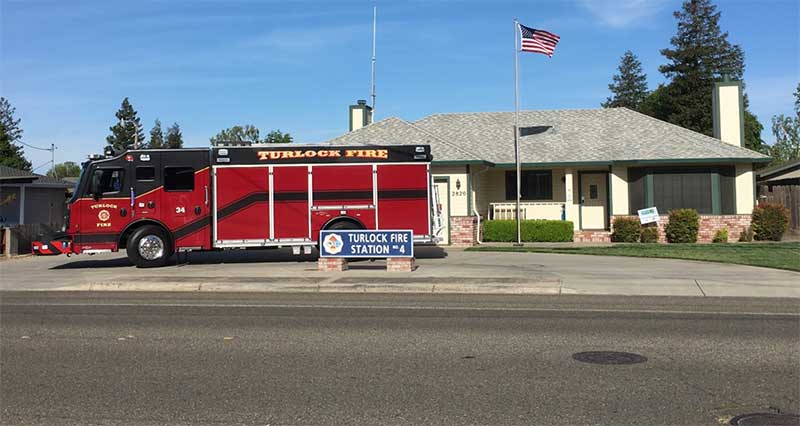 Turlock Fire Station 4 is located in the Northwest quadrant of the city. The residence was purchased and renovated by the city in May of 1993 under the direction of Fire Chief Robert Carlson.
Station 4 is home to Engine 34, a 2006 Pierce Dash Type 1 engine. This apparatus is one of two engines carrying heavy extrication equipment. Station 4 is staffed by 3 personnel (1 Captain, 1 Engineer, and 1 Firefighter) per shift.
Station 4 covers a variety of target hazards in its district including: Monte Vista Crossings, Highway 99, CSU Stanislaus, and the Stanislaus County Fair Grounds.